Steps to Success Pre-Listing Presentation
Our Steps to Success Custom Pre-Listing Presentation is an introduction piece to the actual listing presentation. This allows you to provide an agent bio, testimonials and a brief summary of the listing and home selling process in advance of the listing presentation appointment.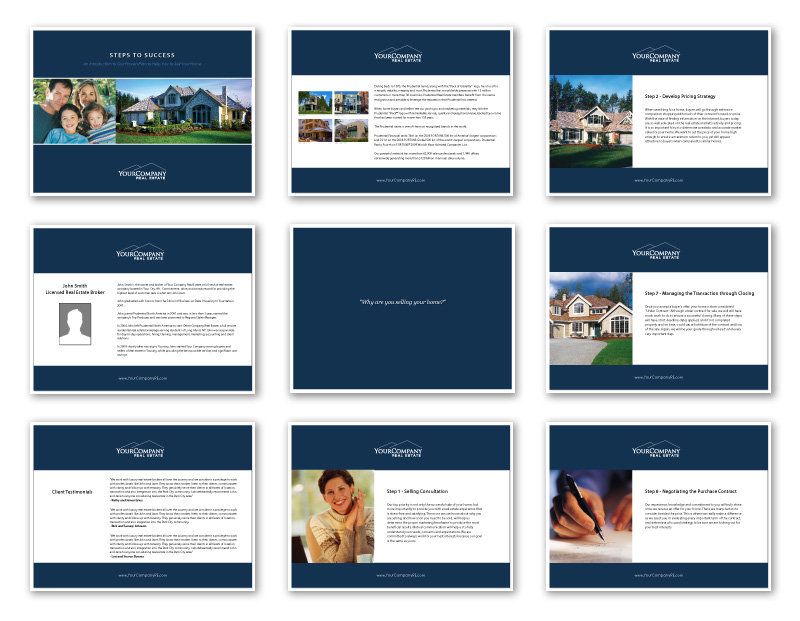 Above: Assorted pages from our Pre-Listing Presentation in the Blue version.
Many agents have found different uses for a pre-listing presentation. As an introduction piece, this can be a handout to potential sellers, without giving away all your trade secrets in your complete listing presentation. This provides good information that you can place on your personal real estate website. Some agents like to mail or deliver this brief presentation that includes their agent bio and testimonials prior to meeting with a seller for the actual listing appointment.
---
Its Easy to Get Started!
Order below, or call us today to learn more: 
(435) 901-2158
---
View Our Pre-Listing Presentation Below