Samples of Our Customized Listing Presentations
Below is a gallery of samples for both Brokerage's and Individual Agent's Listing Presentations. The first two had minimal personalizing and you can see how great they look. Others had more extensive customizing, but they still maintain the same format. The more you customize your presentation, the better you can set yourself apart from your competitors.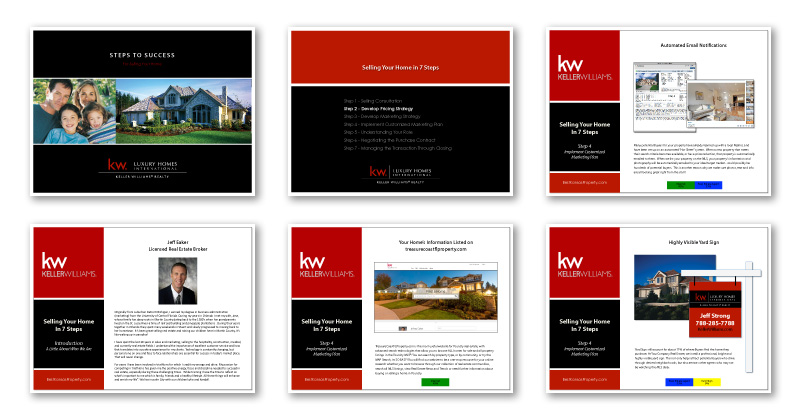 Above: Our standard Red presentation personalized with KW logos and information.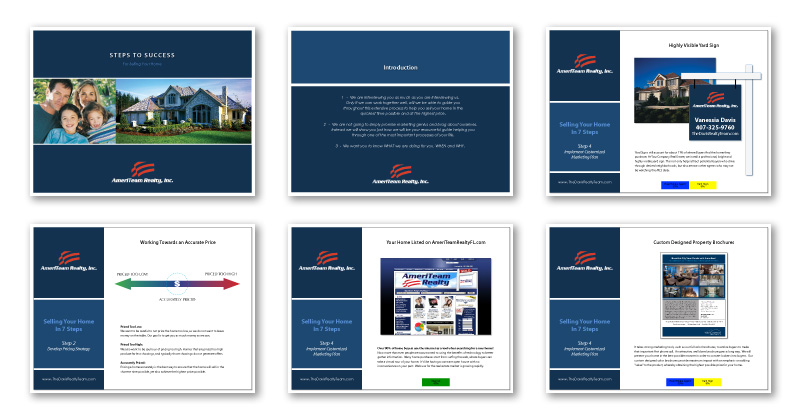 Above: Our standard Blue presentation personalized with a boutique brokerage logos and information.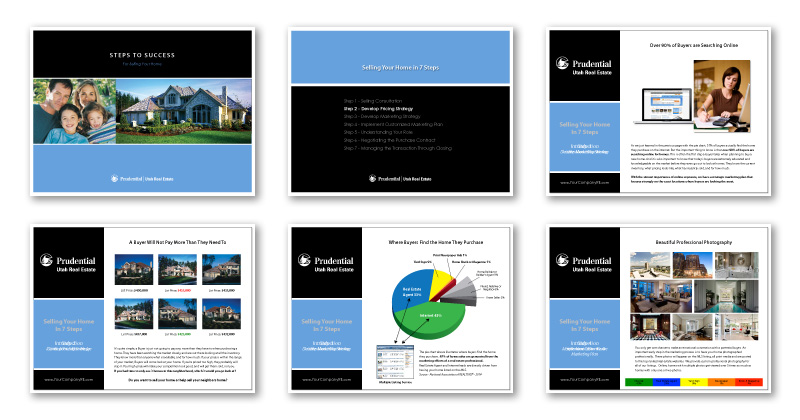 Above: A color variation sample found in the back of both our Red and Blue standard presentations. Then the Prudential logo was added. In the back of the listing presentation, you'll find a few color variation samples that you can cut and paste into the "master pages" to easily change the coloring of the presentation. Or change to coloring to whatever you like.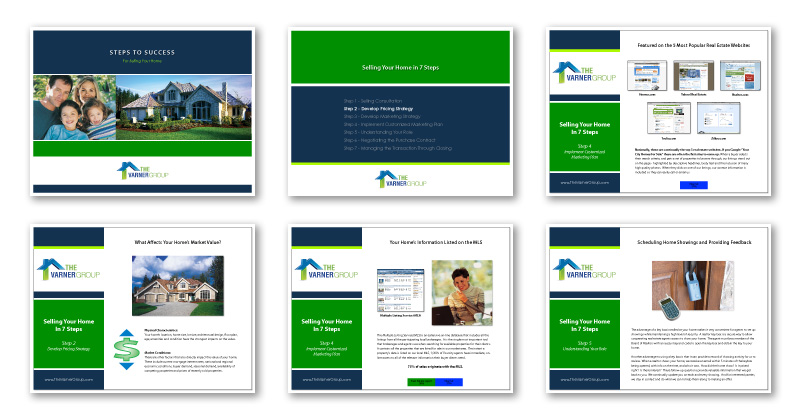 Above: Starting with the Blue presentation, this brokerage customized to match their branding. They already had a specific color scheme built into their existing logo. Using those colors, they were able to personalize their presentation to match.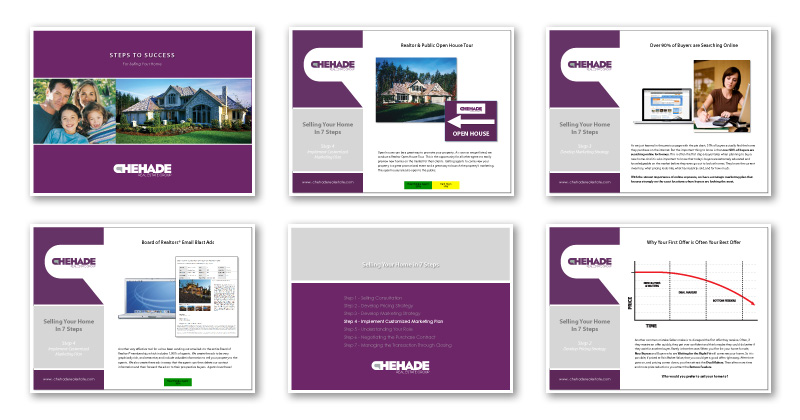 Above: This brokerage customized all coloring to match their unique branding. You can see that it is the same general presentation as shown in the other samples, yet it looks completely different and custom.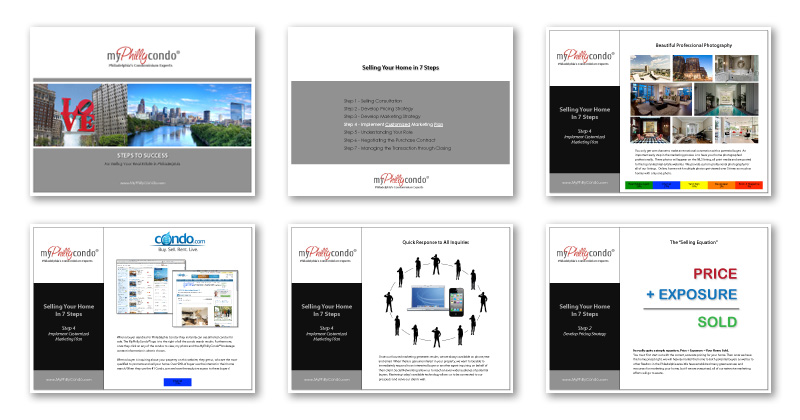 Above: Another sample where a boutique brokerage was able to adjust the coloring and change out a few images to make their presentation unique to who they are and what they offer to their clients.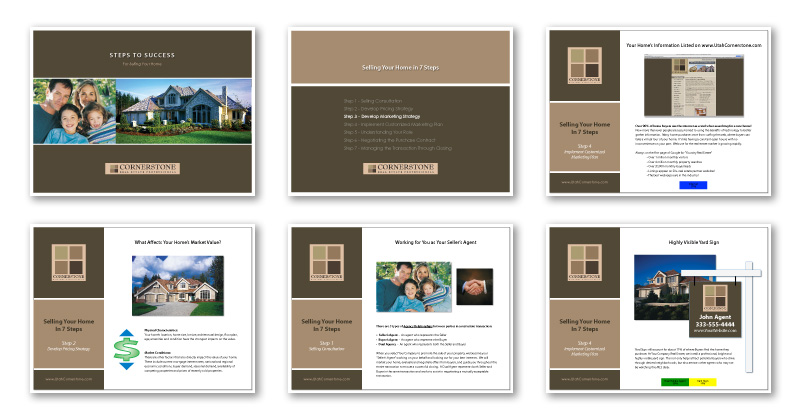 Above: Another sample where a boutique brokerage had an existing logo and branding. By quickly changing the color of the presentation to match, they now have a fully custom presentation unique to their brokerage.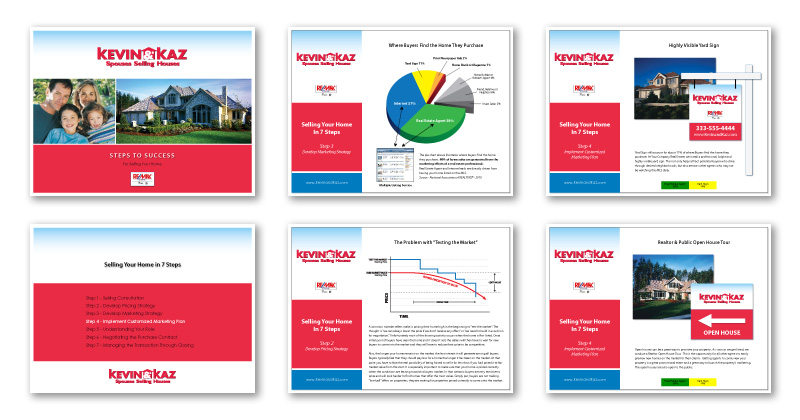 Above: This sample started with our standard Red presentation, then personalized to match a unique look these agents have.
As you can see in these samples, you can easily adjust the coloring, swap out the logo and a few images, and your presentation will quickly become fully customized and unique. Even taking our standard Red or Blue presentation, with a small amount of personalizing, you will have a very professional listing presentation you can be proud of. But, if you spend some time and take it a little further, you can really set yourself apart from your competition.
It does take a little time to do, especially if you are not familiar with using Microsoft PowerPoint or Apple's Keynote. But once you start working on it, you'll quickly get the hang of it. The more you personalize your presentation, the better it can work for you.
---
Its Easy to Get Started!
Order below, or call us today to learn more: 
(435) 901-2158
---
When ordering on this website, the pricing is for individual agent use only, which includes a partnership or a small team of up to 5 agents. If you are a brokerage, small or large, we have brokerage pricing for use of more than 5 agents. Please call to discuss pricing at (435) 901-2158.